Bequest Insurance's Financial Advisors and Founders
Three professionals, bringing together 105 years of experience, form the core partnership behind Bequest Insurance.

Jack Bergmans
President & Co-Founder
Certified Financial Planner 
Life Insurance and Estate Consultant
Philanthropy Expert
Member, Canadian Association of Gift Planners
Over Jack Bergmans' 22-year career as a trusted financial advisor, he has worked with Nesbitt Burns, Altamira Financial Services and Manulife Financial. He is now an independent financial advisor, happy to shop the market for products that best suit you, for the best price. Staying current on his industry's best practices, Jack is a Certified Financial Planner and is a licenced insurance specialist.
Operating with honesty and integrity, Jack really listens to his clients to gain a deep understanding of their short- and long-term goals and needs. Jack can help if you are looking for effective ways to make the most of your money as you transition into retirement. He's also happy to help you live your dream of a comfortable retirement by suggesting ways to secure your savings and turn them into guaranteed income for life. Learn more in Jack's Financial and Estate Planning Blog.
Do you want to leave behind a memorable legacy through your charitable giving? Jack is an expert on incorporating your charitable wishes into your financial and legacy plans. In particular, he has expertise on using insurance products to help you give gifts that are bigger than you could have imagined. He is the co-author (with Marlena McCarthy) of the only twos book written on integrating insurance into charitable giving Ripple Effect for financial advisors, and Multiplying Generosity for fundraisers. 
To learn more about Jack's philosophy on financial planning, click here.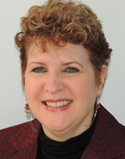 Marlena McCarthy
Vice President & Co-Founder
Fundraising & Marketing Consultant and Writer
Member, Canadian Association of Gift Planners
Member, Association of Fundraising Professionals
As part of the Bequest Insurance team, Marlena McCarthy specializes in talking with charities about the powers of insurance gifts have to multiply the generosity of individuals who give them. Marlena is the co-author (with Jack Bergmans) of Multiplying Generosity, a book for fundraisers to help their donors be make better use of insurance as legacy gifts with real impact.
Since 1982, Marlena has dedicated her career to helping charities tell their stories, and raise funds to do their good works. Through her company Done Write Communications, she has helped more than 135 charitable organizations, from very small to international. She writes fundraising appeals, donor newsletters, and promotion materials that help donors understand their legacy giving options.

Judy Doré
Financial Representative & Co-Founder
Life Insurance and Estate Consultant
Philanthropy Expert
Wealth Care Advisor, Solutions for Aging
The founding of Bequest Insurance was inspired by Judy Doré. Her personal dream is to make the world a better place by helping donors multiply their generosity to their favourite charities, using various insurance products. Judy's vision is that nearly anyone can be philanthropic. This is easily accomplished, at no cost, by assigning a favourite charity to be the beneficiary of any insurance products including life insurance, RRSPs, RRIFs, TFSAs, GICs and segregated funds.
Judy has decades of experience helping her clients define their dreams and wishes, and helping them implement a perfect financial plan that can be flexibly adapted through all stages of their life. Judy works with reputable companies renowned for their corporate charitable generosity, including Foresters, Manulife Financial, Canada Protection Plan, BMO Insurance, Sun Life Financial, and Empire Life, to name a few.

If you are transitioning to retirement, or you have parents who are facing a move into assisted living or long-term care, Judy can help, as a Wealth Care Advisor for Solutions for Aging.