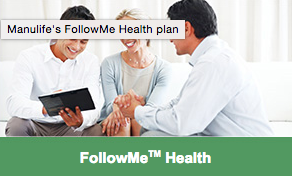 FollowMe

TM
FollowMeTM allows you to continue enjoying health and dental benefits even if your employment benefits end. There's no need to worry about interruption of coverage for you or your loved ones. As long as you apply within 60 days of leaving your group plan, you are guaranteed acceptance with FollowMeTM Health.
Click here to learn more, get instant quotes and buy FollowMe Health online.
Want to comparison shop?
Contact Bequest Insurance to learn more about this type of insurance.
If you want us to get alternate quotes to Manulife, click here.