Financial advice you can trust
You've worked hard for your money. You want to make sure you have enough to live comfortably, and fulfill the dreams you've had for so long.
To offer you personalized recommendations, the advisors at Bequest Insurance will ask you what is most important to you, and details about your finances. Together we can make the best decisions based on a sound strategy to let you make the most of your money.
Experienced in life and in business
We bring to you over 70 years of financial management experience and hard-earned wisdom to help you secure your future. As independent brokers, our advisors shopping the financial market for the best investment and insurance products, at the best price.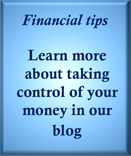 Experts in handling life's transitions

We specialize in helping people easing towards retirement, and those seeking peace of mind in their retirement years.

Affiliated with Solutions for Aging, we can help you assist your parents through transitions to assisted living or long-term care, merging advice on healthcare, financial and legacy planning. 
Helping you do good and leave a memorable legacy
You want to help make our world a better place. Our advisors are renowned experts in helping clients meet their philanthropic goals, while also providing for loved ones. In fact, we wrote the book about using the power of insurance to multiply generosity.